Biography
Ernesto Vicinanza, Napoli 1988. Fotoreporter freelance, iscritto all'Ordine dei Giornalisti e all'USSI.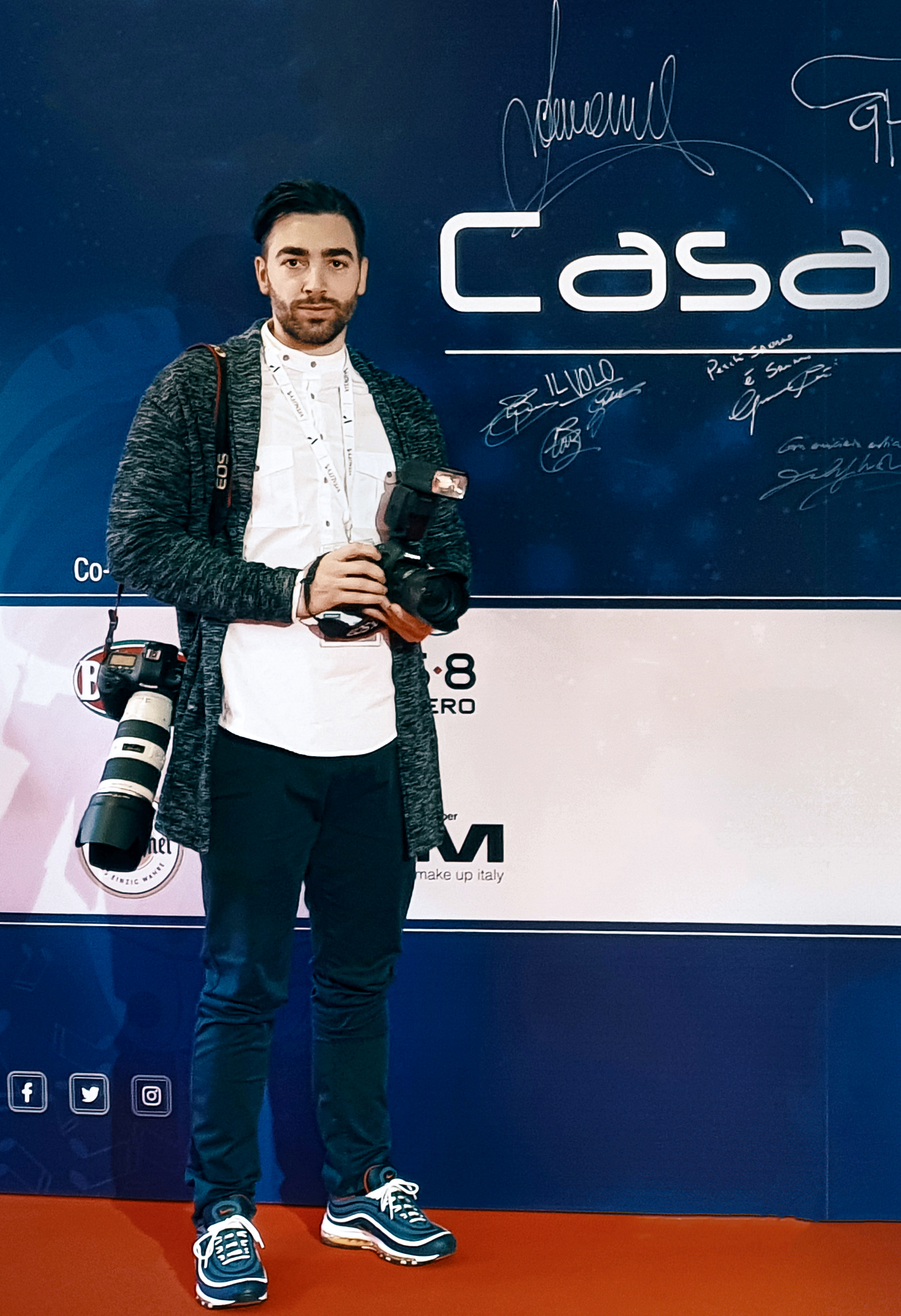 Nel 2011 si avvicina al digitale rimanendo subito attratto dalla fotografia d'azione, da quel momento inizia così la sua avventura come freelance prediligendo lo sport e il reportage, ma occupandosi anche di eventi, cronaca e fotografia naturalistica. Nel 2012 collabora con una testata giornalistica locale, occupandosi principalmente di eventi sportivi di vario genere, che lo portano ad arricchire così il suo bagaglio tecnico nel settore della fotografia sportiva.
Dal 2013 inizia una nuova collaborazione con il quotidiano online "Napolisera.it" con la quale nel 2015 consegue il tesserino da giornalista pubblicista ed è attualmente iscritto all'Ordine dei Giornalisti Italiani e nella lista "LNP" Lega Nazionale Professionisti (Serie A) seguendo nello specifico l'SSC Napoli.
Ernesto è un giovane fotoreporter che vanta già svariate Collaborazioni/Pubblicazioni di livello Nazionale ed Internazionale, infatti nel 2014 il Digital Magazine "Photography Week" di caratura internazionale sceglie di pubblicare una sua foto di Venezia.
Nella 69 ° edizione del Festival di Sanremo il fotogiornalista Ernesto Vicinanza viene selezionato in qualità di fotografo ufficiale di "Casa Sanremo".
Un risultato di grande prestigio e soddisfazione!
Attualmente collabora con alcune tra le agenzie fotografiche più importanti nel settore.
In 2011 he appoaches at the digital world remaining attracted by action photography. From that moment his adventure as freelance starts prefering sport and reportage, but dealing also abount events, news and naturalistic photography. In 2012 collaborates with the local newspaper, dealing about sport events of various types, that take him to enrich his technical background in the sport photography.
From 2013 starts a new collaboration with the online newspaper "Napolisera.it" wherewith in 2015 takes the press card as pubblicist journalist and actually is registrered at Order of Italian Journalists and subscribing the "LNP" List, Professional National League (Series A) following specifically SSC Napoli.
Ernesto is a young reporter that already features many collaborations/pubblications of national and international level, indeed in 2014 the Digital Magazine "Photography Week" chooses to publish one of his photos of Venice.
In the 69th edition of the Sanremo Festival the photojournalist Ernesto Vicinanza is selected as official photographer of "Casa Sanremo".
A result of great prestige and satisfaction!
Actually he works with some of the most important photo agencies in the sector.